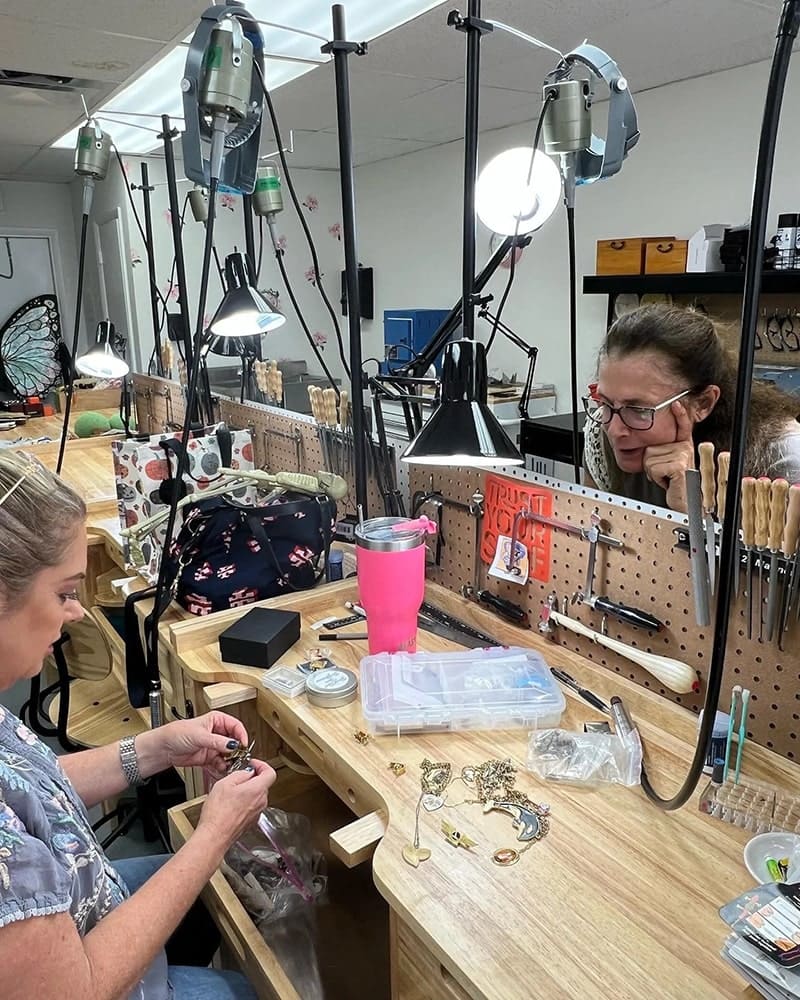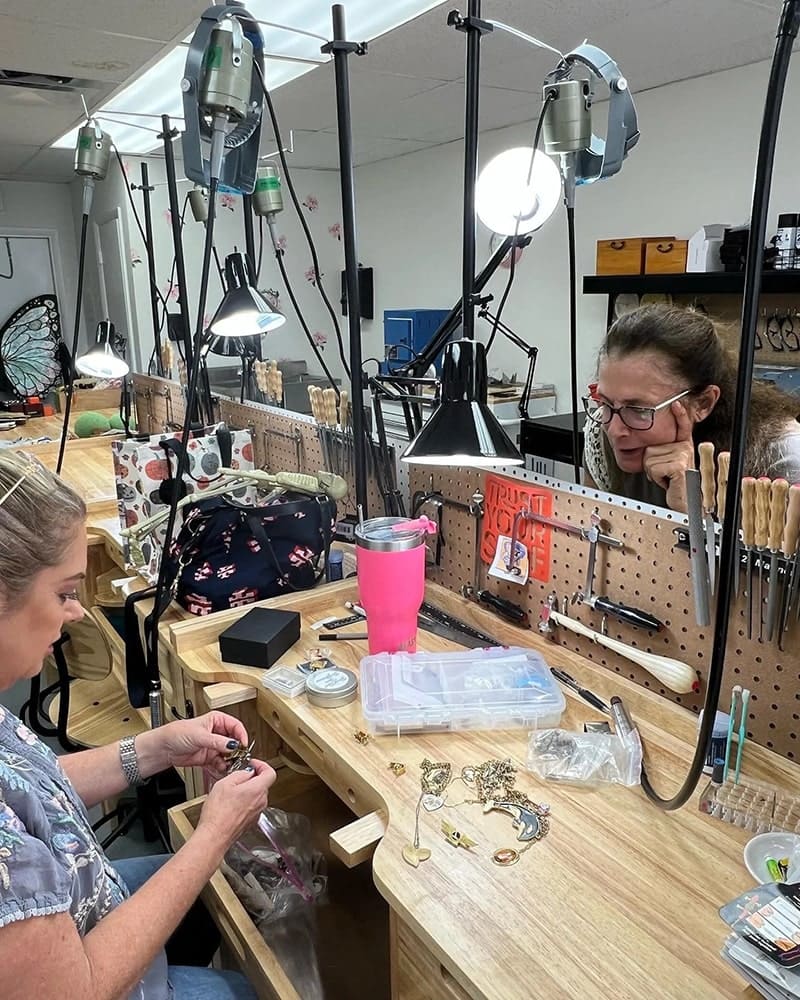 Regular price
Sale price
$50.00
Unit price
per
Sale
Sold out
Don't Quit your Daydreams houses 8 state of the art, professional Jewelers Benches. Each one is fully equipped with a personal Flex shaft, selection of hand tools ie: Jewelers saw, hand files, needle files, wire cutters, a selection of burs, etc.

To reserve open studio credits, go to this link: Open Studio Credits
Don't Quit your Daydreams houses 8 state of the art, professional Jewelers Benches. Each one is fully equipped with a personal Flex shaft, selection of hand tools ie: Jewelers saw, hand files, needle files, wire cutters, a selection of burs, etc.
Bench rentals are available to ANYONE with the necessary pre-requisite skills at $25/hour. 3 Hour Minimum. ALL METALSMITHS ARE ELIGIBLE TO RENT BENCH TIME. They do not have to be a student at the studio.
Those renting bench time will have access to all large studio equipment ie: Rolling mill, PMC/Enamel kiln, polishing machine, torches, pickle etc.
Those renting bench time must bring their own Solder, sawblades, Enamel, PMC clay, metal etc.
Please note: Bench Rentals are for working on one's own work.
A knowledgeable instructor will ALWAYS be present during these sessions for safety and supervision purposes only. There will be no instruction during these times.
*Bench hours expire 6 months from date of purchase.
*3 hour minimum time slots
Open studio hours are available on a first come first serve basis: