About Us
CONNECTING LIKE-MINDED CREATIVES THROUGH JEWELRY AND ART.
---
"The desire to create is one of the deepest yearnings of the human soul." Dieter F. Uchtdorf
Don't Quit Your Daydreams is a boutique jewelry + art studio located in Boca Raton, Florida.

From concept to creation, we're fully stocked with everything you need to create a piece of fine jewelry and beyond.

Rent a bench by the hour, book a class, sign up for a workshop, host a private event, reimagine a piece of heirloom jewelry. Private brand consulting also available.

We offer a range of studio memberships ranging from beginner to advanced group and private classes including: Jewelry 101, Enameling, Wax Carving, Alternative Materials, Stone Setting, Lapidary, Modern Resin and Precious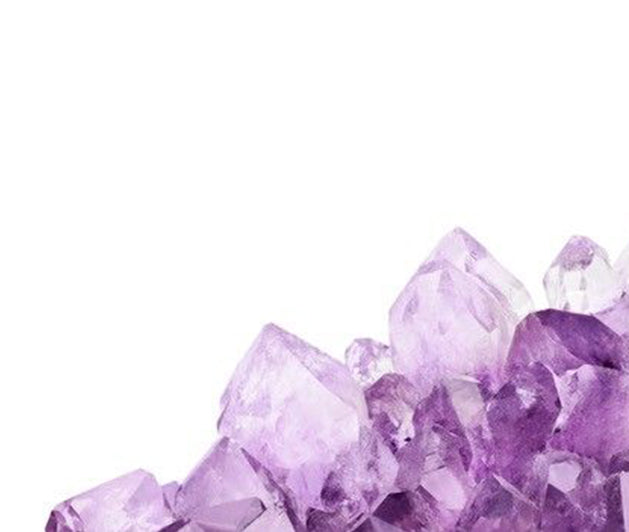 About The Founder
---
My Name is Erica Rosenblum. I am an artist, designer, the founder and creative director of Don't Quit Your Daydreams a boutique jewelry + art Studio.

I'm born and raised in New York City and I have known that I wanted to be an artist and designer probably since before I could talk.

I worked on my portfolio all through high school and went on to attend Parsons School of Design. You Probably know it from Project Runway. Yes, Tim Gunn was the head of my department, The Parsons BFA Fashion Program.

I worked in both design and production in NYC for major names in the industry before opening a boutique at the Ritz Carlton in Miami's South beach.

After working in the fashion industry for several years, I saw an opportunity to fill a void in the marketplace while indulging in my life long love and passion for making Jewelry. I went back to school at The Fashion Institute of Technology (FIT) in New York City and earned a bench degree in jewelry and metalsmithing. It was the best time of my whole life. The bench is for sure my happy place!

After graduating I worked in the industry for a handful of years with a couple of different designers before starting my own line in 2010. It was called Erica Klein Jewelry.

Out of the gate, it had tons of success. Erica Klein Jewelry was featured in publications including The New York Times Styles Section, featured as "Editors Pick", People Magazine, etc. Sold in boutiques and department stores and online, including Shopbop, Henri Bendel, and Urban Outfitters to name a few. It was also seen on celebrities Whoopie Goldberg, Kerri Washington, Sherri Shepard, and more.

I had tons of success with EK but I realized that most of my time was spent selling and not as much on what I really loved, THE PROCESS. Taking the time to sit down at the bench and create something with my hands. It's my happy place. It's my therapy and it's a necessity in my life.

Flash forward, I hadn't been to the studio in many years. I found one close to my house and worked there for a few months before learning it was closing. I had no Idea what I was going to do because I had found my happy place again along with a community of like minded individuals I LOVED spending time with. It's true what they say, "When one door closes, another one opens…" that's when I decided to open Don't Quit Your Daydreams.

I had this epiphany that if you were somebody in business you could go rent a desk or an office space to get your work done. These days they seem to be a dime a dozen. However, if you are someone like me who has a passion for the arts and needs a place to create on a whim, it was impossible to find without signing up for a class.

So I had the idea to build a fully stocked vessel for artists to come create. If you know what you are doing you can book a bench by the hour. No prior skills, no problem. We got you! Sign up for one of our classes.

DQYD is a place where jewelers, artists, and those aspiring can come and literally check your worries at the door and spend your time channeling all of your energy into creating something beautiful.

I named it Don't quit Your Daydreams because I had taken a bit of a hiatus from the bench but it was something I never stopped daydreaming about. I urge you, if there's something in your head that you can't stop thinking about it, go for it! It's never too late to start creating your Daydream!

We look forward to seeing you!
LEARN - CREATE - MEDITATE
Don`t be surprised if you get asked about the story behind the jewelry that you've created. In fact, welcome it! This is a compliment both to you and the person wearing it.

Creativity knows no limits. Why not spend that time having fun making some beautiful jewelry that you can wear and sell?

Join the artist revolution!
Shop
ADD TO YOUR WARDROBE
SERVING BOCA RATON, AND THE SURROUNDING AREAS
Our studio's mission is to create a community where jewelers, artists, or aspiring artists from all walks of life and levels of experience can check their worries at the door.

We are a safe place where you can work freely without judgment, and channel your energy into creating something beautiful!

For all inquiries, please contact us today by calling (561) 692-3037 or email hello@dontquityourdaydreams.com.
Testimonials
WHAT PEOPLE SAY
ABOUT US